Агентство не только ведет работу по организации и проведению конференций и семинаров в области морского права, но и активно принимает участие в различных научных мероприятиях.
A seminar for state authorities and other interest groups who are working with shipwrecks in the Baltic Sea. The seminar «Wrecks as Environmental Risks: The Legal Framework» will be organised 29-30 November 2017 in Helsinki, Finland, in collaboration with Finnish Environment Institute Syke.

Skaridov A. Russian Legislation on Wreck Remоval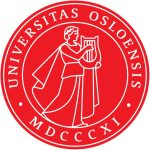 UiO: Scandinavian Institute of Maritime Law
New uses and abuses of the seabed — legal challenge (Осло, 2016). Which regulatory regimes apply to the exploration and exploitation of seabed resources? Is the current legal framework under notably the United Nations Convention on the Law of the Sea (UNCLOS) appropriate enough to deal with those new use types? Are the arising risks of abuse, conflict and pollution sufficiently taken into account and dealt with? The seminar will present current research efforts to answer those questions.
Alexander Skaridov «Case study – The seabed in the High North – how to address conflicts?"

Нью-Йорк (США, 2016)
Comite Maritime International (CMI) Conference. Symposium on Polar Shipping and Arctic Development.